Community Association Management Professionals Serving Homeowners and Association Boards in Virginia, Maryland and Washington, DC
Community Association Management Professionals (CAMP) with offices in Fairfax, VA and Annapolis, MD is a locally owned association management company that believes a company is only as good as the promises it keeps to its customers and the enthusiastic service it provides. This principal is shared by each and every CAMP associate and staff member.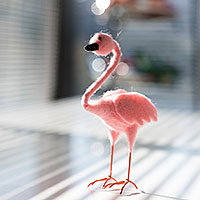 Through "awesome" customer service and "wow" technology, CAMP ensures that your association management experience is exceptional – for Boards and homeowners alike. Our fabulous CiraConnect software provides 24/7 online access to obtain association information, register a concern, pay assessments, or submit a service request. Online portals are a gateway to Association information for Board members and provide homeowners with access to their personal information in real time, at any time.
The experience of our people, our state-of-the-art CiraConnect software, our customer service commitment and our competitive pricing makes CAMP an unbeatable combination for community associations throughout the greater Washington Metropolitan area.